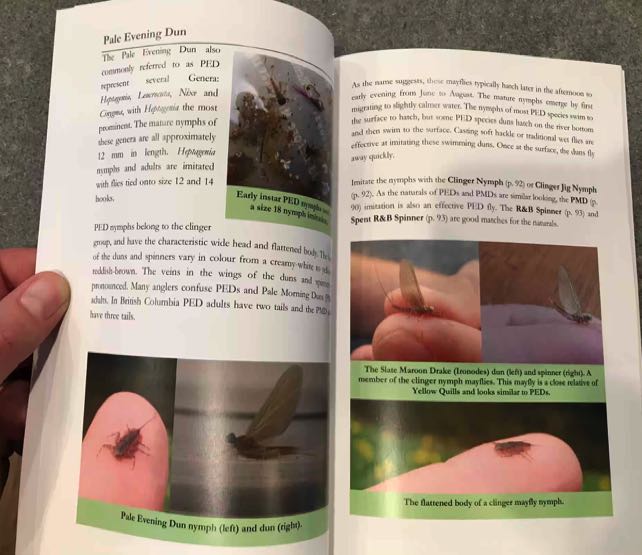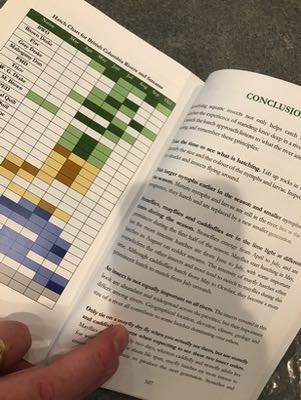 Available in these stores:
Calgary - Fish Tales
Coquitlam - Searun Fly and Tackle
Courtney - Gone Fishin'
Cranbrook - St. Mary's Fly Shop
Duncan - Gone Fishin'
Fernie - Elk River Guiding Company and Kootenay Fly Shop
Kamloops - Casting Loops
Kelowna - Trout Waters Fly and Tackle
Little Fort - Little Fort Fly and Tackle
Maple Ridge - HatchMatch'r Fly & Tackle
Nanaimo - Gone Fishin'
North Vancouver - Highwater Fly & Tackle
North Vancouver Island - Nile Creek Fly Shop
Revelstoke - Fineline SUP & Fly
Port Alberni - Gone Fishin'
Prince George - UNBC Bookstore
Qualicum Beach - A Blaze in the North Fly
Quesnel - Books and Co
Smithers - Oscar's Fly & Tackle
Surrey - Michael & Young Fly Shop
Vancouver - Michael & Young Fly Shop
Vancouver - Pacific Angler
Victoria (South Island) - Robinson's Outdoor Store
Williams Lake - Surplus Herby's
You can also order directly from me by emailing: princegeorgeflyfisher@gmail.com
The book is $35. Shipping is $5 to anywhere in Canada.
What is in it?
Hatches of British Columbia Trout Streams fills a gap in the knowledge of fly-fishing BC's streams and rivers. The most important mayfly, stonefly and caddisfly hatches are covered, and the physical appearance and hatching behaviour of each insect is described. A chapter on fly tying with 64 fly patterns is also included, as well as a hatch chart for the 30 most important hatches across the province. The book is a 110 pages, in full colour and bound in a soft cover.
Example of the typical discussion of an insect: